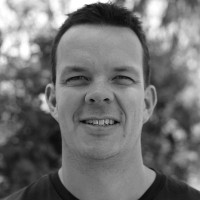 Darren West
Darren graduated as a physiotherapist from La Trobe University in 1993 and has been a partner at Ashburton Physiotherapy since 2000. Prior to this he gained a wide range of experience in private practice as well as at the Austin Hospital. Darren also spent a year working in the United Kingdom.
He has a wide range of experience in managing all types of sports and spinal conditions. He enjoys treating athletes at all levels of abilities to get them back to fitness as soon as possible. Away from work, Darren is married and has 2 young children and is passionate about all things sporting.
He is currently undertaking his Masters in Sports Physiotherapy.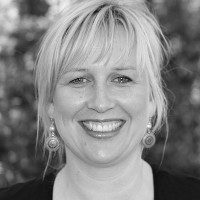 Kristen Wynne
Kristen graduated in 1993 from LaTrobe University with a Bachelor of Physiotherapy. After working in various public hospitals and private practices in Melbourne and England, she became a Partner at Ashburton Physiotherapy in 2000. Over the past 10 years Kristen has honed her skills to treat the diversity of spinal and sports injuries that present from the local community.
Having had three children of her own, Kristen particularly enjoys working with expectant and new mothers, where she can offer them treatment and advice in managing the strain on their bodies. Kristen has a strong understanding of the importance of rehabilitation, education and prevention when treating all patients. The latest addition of Clinical Exercise has enhanced the ability of Ashburton Physiotherapy to co-ordinate a successful return to sport and work.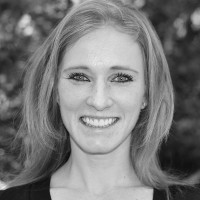 Alina Mogilevsky
Alina is a physiotherapist passionate about Exercise as she believes it is a great way to improve flexibility and postural issues. Alina confesses to spending a few years as a gym junkie, however, after having her three children, found Pilates to be a better choice of exercise for herself as a means to greater body awareness. Alina enjoys working with clients of all ages and levels of fitness and sees our classes as an excellent exercise method to assist with core strength and endurance and rehabilitation of injuries.  Alina is also interested in pelvic floor health and the importance of it in the well being of men and women.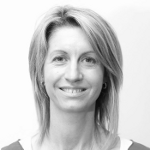 Tanya Groves
Tanya Groves graduated from LaTrobe University in 1993 with a physiotherapy degree. Much of her experience has been in city based sports and spinal practices both here in Melbourne and in London. Treating executives and office workers developed her interest in postural problems associated with sedentary desk based jobs. She has postgraduate qualifications in ergonomics and has studied clinical pilates.This knowledge combined with years of working in the fitness industry enables her to utilise pilates-based exercise programs to correct alignment of posture and associated injuries. She is returning to work now that her three children are at school.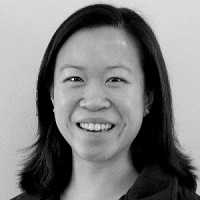 Lifern Kok
Lifern Kok is a physiotherapist who additionally has a Certificate III and IV in Fitness (aerobics and personal training). Her additional training includes Les Mills and freestyle aerobics, smartball classes, aquarobics and aquatic physiotherapy. She has over 10 years experience in the fitness and physiotherapy industry working with  injury rehabilitation, falls and balance, neurological conditions, geriatric care, exercise prescription, clinical Pilates, chronic back and neck care. Lifern is currently the anatomy lecturer for Kanga Training Australia for post natal fitness instructors. She is passionate about encouraging all ages self management and maintenance techniques though education and exercise.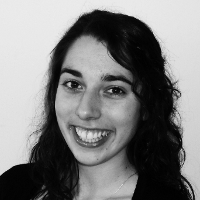 Catherine Worsnop
Catherine studied her Bachelor of Physiotherapy at The University of Melbourne, and has worked with football teams, rugby teams and as the physiotherapist for professional musical theatre shows, plays, dance companies and full time dance schools both locally and those touring through Melbourne. The importance of Pilates has been present in all of these clinical areas, and so Catherine has completed numerous Pilates and human movement courses to broaden her approach to treatment and rehabilitation. In her spare time, Catherine enjoys dancing and performing in musical theatre productions, as well as spending time with her friends and family. Her special interest in treating performers of any kind, particularly dancers and draws on her previous experiences with these areas to devise programmes that are unique to this group of people.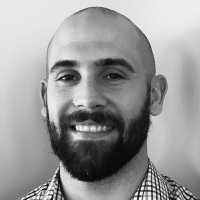 Perry Waterland
Perry graduated from Exercise Science at The Australian Catholic University in 2010 before going on to complete Physiotherapy at the University of Queensland in 2012. He has also been working in the fitness and exercise industry for 10 years as a Personal Trainer and more recently a Clinical Pilates Instructor. He has worked in private practice both in Australia and the United Kingdom.
His physiotherapy goals are simple. Provide honest, straight forward advice/treatment to assist everyone stay healthy and improve their quality of life.
When not in the clinic he enjoys staying active with martial arts, reading, travelling, and learning other languages. He's not good at any other languages, but enjoys it all the same.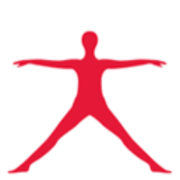 Larissa Griffiths
Larissa graduated in 1995 from LaTrobe University with a Bachelor of Physiotherapy. Since then Larissa has worked in various hospitals, rehabilitation and community health services both here in Australia and in the United Kingdom, providing a wide range of physiotherapy services. After completing a Master of Business Administration in 2007, Larissa worked in the management of community health services and an occupational rehabilitation consultancy. Her interest in Pilates developed while pregnant with her first child. After having her second child Larissa completed her Pilates certification with the Australian Physiotherapy and Pilates Institute (APPI). Larissa is particularly passionate about self management through exercise and education. In her spare time Larissa enjoys spending time with her friends and family, traveling and playing netball.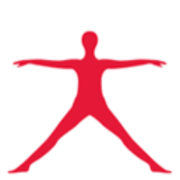 Sarah Phillips
Sarah graduated with a Bachelor of Physiotherapy from Latrobe University in 2003. Sarah initially worked in public hospitals and private practise settings both in Melbourne and London providing a wide range of physiotherapy services. On her return to Australia Sarah commenced working in the Workplace Heath and Rehabilitation Sector undertaking a wide range of services for both large and small organisations. Sarah's interest in teaching Pilates started during her pregnancy's where she worked teaching Pilates to Pre and Post Natal Women. She continued to teach between her pregnancies prior to starting at Ashburton in 2018 after the birth of her third child. Sarah enjoys providing education to all her clients on both preventative and rehabilitative measures. Outside of work, Sarah spends most of her time with her young family however also enjoys keeping active whichever way she can.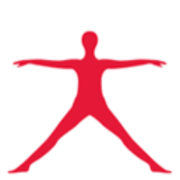 Sally Miller
Sally-Ann graduated with a Bachelor of Physiotherapy from LaTrobe University in 2006 and a Bachelor of Science (Geology) from the University of Melbourne in 2001. She has always had an interest in Pilates, and began studying Pilates instruction in 2007 while working in private practice. She feels that Pilates allows the best opportunity to assess and treat biomechanical dysfunction and movement patterns that lead to chronic injury and pain. Sally-Ann has worked primarily in private practice including her own private practices in Richmond and country Victoria. Her clinical work has specialised in treating musculoskeletal, spinal, sports and women's health issues. In her spare time, she mostly mothers her three young children but also enjoys outdoor activities including skiing, mountaineering and trying out any team sport. She also enjoys attending music concerts, playing piano and traveling.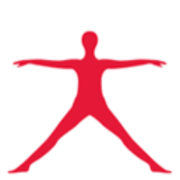 Karina Savur
Karina completed her physiotherapy degree at Monash University and has since worked across a range of different practice areas. Karina is especially passionate about women's health conditions and has sought further training in pelvic floor physiotherapy (University of Melbourne, completes 2023) and pain education (University of South Australia, 2021).Karina is experienced in teaching Pilates and takes a special interest in the pre/post natal and chronic pain populations.
What Karina enjoys most about her work is educating her patients and helping them get back to the things they love doing! In her spare time, Karina is an avid Pilates goer herself and enjoys sampling local cafes. If you have any suggestions, she is all ears!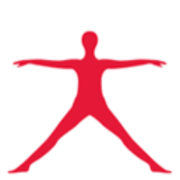 Winston Lim